There are multiple ways to select window construction features in Cool Calc. Below are a few of the options available:
Option 1 - Use Code Year: Enter the "Code Year" that the windows were last renovated and Cool Calc will automatically select a U-Value and SHGC value based on the most common materials used at that time. Below is a screenshot where you would enter "Code Year". No other values need to be edited if this option is used.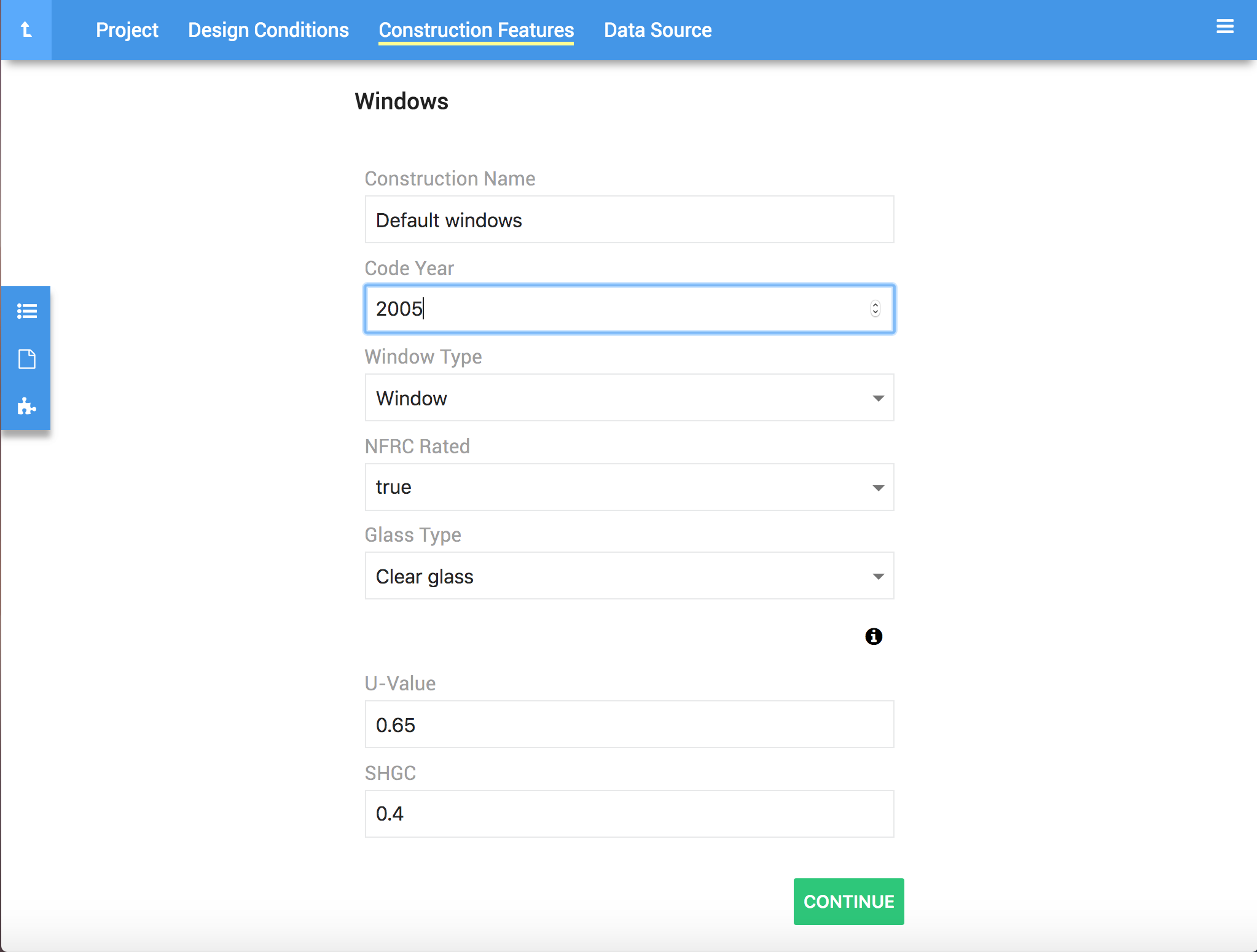 Options 2 - Manually Enter NFRC Ratings: If the windows contained in the home are rated by the National Fenestration Rating Council (NFRC). You can either obtain the NFRC rating off of a temporary window label (see example below). Obviously, temporary labels would only still be on the windows if the now is new construction. If the home is not new construction and the temporary labels have been removed, you can typically find the permanent product id etched in the bottom right-hand corner of the glass. You can lookup the product id on the NFRC website by window manufacturer or Window model number.
Note: Anderson Windows only started including the product id after 2007. Pre-2007 window date codes can be interpreted using this link
In either case you would select "NFRC Rated" = TRUE in Cool Calc and enter the U-Value and SHGC value found on the label or website.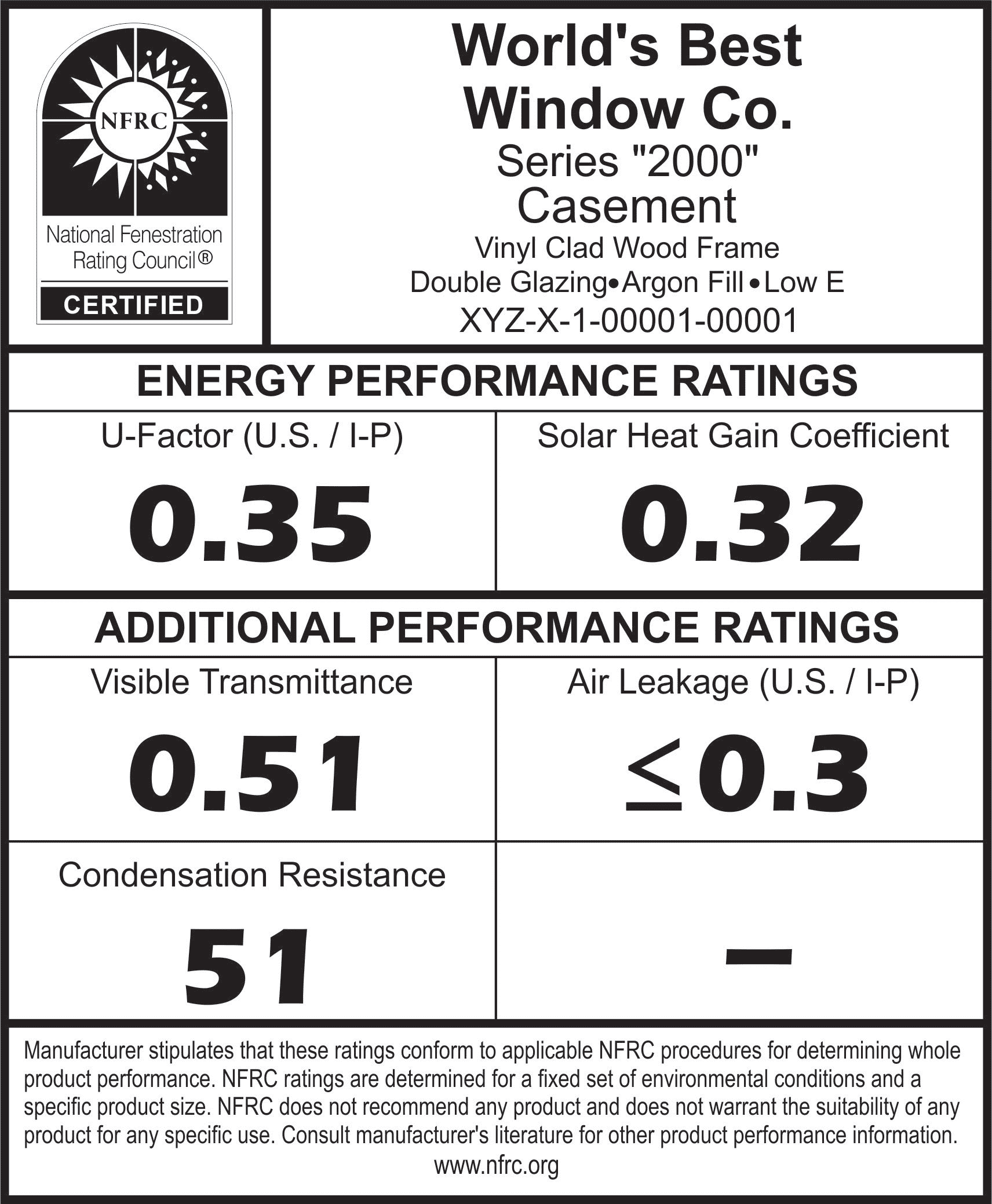 Options 3 - Use ACCA Tables: If you don't know the code year or the NFRC rating, you would select "NFRC Rated" = FALSE and then use the construction feature drop downs to describe the window. Cool Calc will then use the ACCA tables to determine the appropriate U-Value and SHGC value. Below are some helpful hints in selecting the appropriate materials
Window Type – The primary window type found in most homes is going to be standard "Window". If the home has additional types of glass such as sliding glass doors or bay windows you can add multiple window types on the construction features page
Glass Type – If you are unsure if a window has low-e glass or not try holding up a lighter or a match to the glass. You should see a reflection of 4 flames on double pane glass. If one of the flames looks slightly clearer and is a different color of hue from the other three, that indicates a low-e coating. The surface closest to the flame is surface 1.
Emissivity – This refers to the amount of thermal energy that passes through the glass. For example 0.05 means that 95% of thermal energy is reflected.